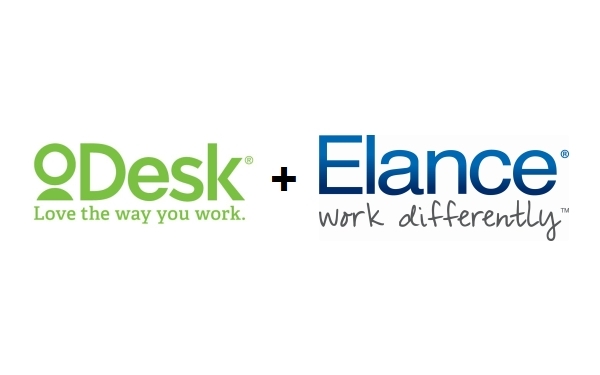 Top online freelance networks, Elance and oDesk, have announced a merger. The two companies are working toward becoming one entity, but will continue operating both websites separately.
According to Elance CEO Fabio Rosati, the two companies are merging in the hopes of creating a better freelance experience. "We plan to do this by making significant investments in technology, including tools for a more effective job search, seamless online collaboration and improved mobile accessibility. Also, with deeper expertise in data science, you will benefit from improved personalization and user experience."
The changes will also include better search results and high quality job and freelance recommendations.
Once the merger is complete, oDesk's CEO Gary Swart will be stepping aside to hand the reigns over to Rosati. He will be staying on as a strategic adviser.
"We have been spirited business rivals over the years, but I have always respected Fabio. I could not possibly imagine a more dedicated and capable CEO to oversee the merged company," he wrote in a statement.
This merger could definitely mean some major changes for the freelance community. And, with the expected changes, it seems Elance and oDesk will be even better equipped to help solopreneurs build their businesses.
Rosati said the merger is expected to close within the next four months.