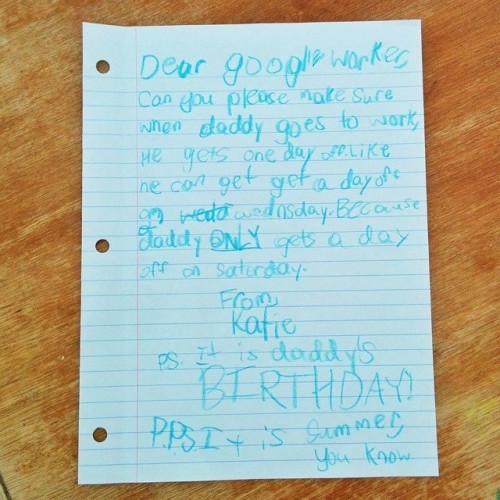 A little girl wanted to spend some more time with her dad, so she wrote a letter to his employer asking them to give him some time off. That employer happens to be Google, and it also happened to be the employee's birthday.
[Tweet "See what happens when your daughter asks your boss for some time off."]
The letter reads:
Dear Google Worker,
Can you please make sure when daddy goes to work, he gets one day off. Like he can get a day off on Wednesday. Because daddy only gets a day off on Saturday.
From, Katie
P.S. It is Daddy's BIRTHDAY
P.P.S. It is summer, you know
Awesomely, Google actually replied to Katie and decided to help her out by giving her dad some time off.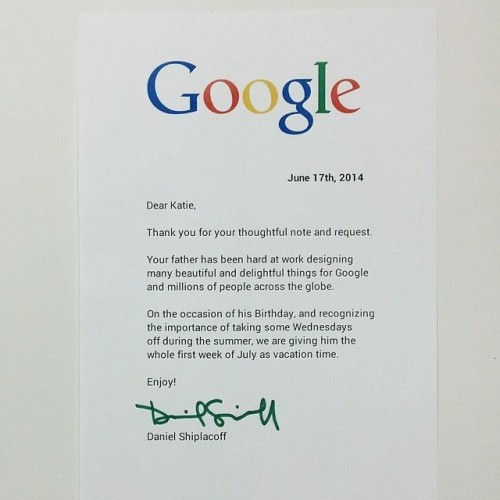 Moral of the story? If you've been working too hard and need some time off, get your kid to write a letter to your boss using crayon. Or, take a note from Katie and remember that it's summer, which makes it the perfect time for you to take a break and spend some extra time with your family.