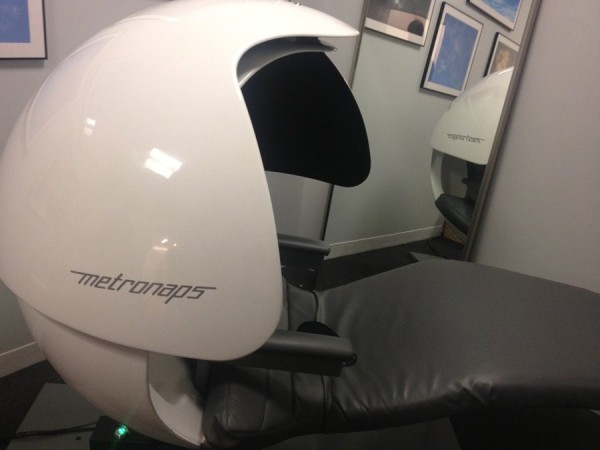 The Huffington Post runs on the basis that news never sleeps. So, reporters and editors often have a hard time not working around the clock and having some semblance of a work-life balance. To help counteract the possible burnout, the news website has implemented a few policies, which Ariana Huffington recently shared with Inc.com.
The company has made clear that employees do not have to check work email outside of their working hours. Each employee has been given three weeks of vacation and all are encouraged to eat lunch away from their desks. In 2011, the newsroom was given the addition of two nap rooms (which Huffington reveals are almost always full). Their New York offices host meditation and yoga classes, and the Washington, D.C. office has meditation and yoga rooms in addition to the nap rooms.
Huffington also points out that many other companies that making an effort to promote a healthy lifestyle among employees.
"Right now, about 35 percent of large and midsize U.S. employers offer some sort of stress-education program, including Target, Apple, Nike, and Procter & Gamble. And those that do are starting to be recognized for their efforts, especially by employees," Huffington writes in her book, Thrive: The Third Metric to Redefining Success and Creating a Life of Well-Being, Wisdom, and Wonder.
She also mentions a few other policies that have been working for other companies. Salesforce.com allows 48-hours of paid volunteer time and offers $100 benefits for wellness. Boston Consulting Group offers $10,000 to those who volunteer to work for nonprofits. At Promega, employees have the option of working out of "third spaces," which are areas outside of the workplace or home such as cafes or lounges.