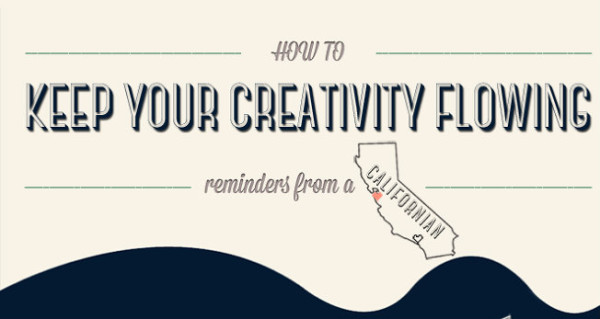 Creativity slumps are the worst. They are demotivating, get in the way of our productivity and cause hours of frustration. But, there are a few simple ways you can get your creativity flowing again, which can be as easy as going for a walk. The infographic below from Christine Isabel Javier shows you how to get your creativity back.
Getting your creative juices flowing can be as easy as reading more -- increase your knowledge while stimulating your brain and improving your memory. Doodling is also a great way to get your creativity back. Allow your pen to do all the work without thinking too much about it.
Challenge yourself by getting a new hobby. This will help you meet new people and keep you engaged in something interesting outside of work. Mindfulness is especially important to creativity -- be present, be aware of your surroundings and accept that you can't control everything.
Learn more ways to keep your creativity flowing in the infographic below.