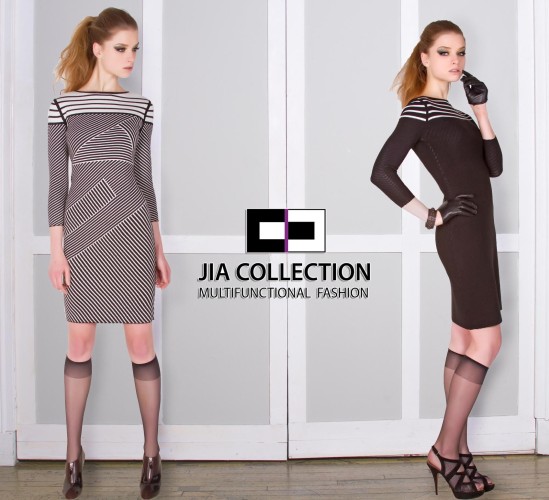 Living a life of efficiency isn't just confined to your work life -- here at RE we try to make all aspects of our lives as efficient as possible. In some cases, that means streamlining our wardrobes to help rid ourselves of decision fatigue and keep us from getting overwhelmed by the mundane. We've already talked about using a simplified subscription service for all your fashion needs. Now we bring you Jia Collection, a brand dedicated to providing busy women with multifunctional clothing.
Each item from Jia Collection serves more than one purpose -- it's a dress that is reversible to reveal a new colour pattern, or a cardigan that doubles as a dress. These items can easily take you from work to play, or help you transition into after-work events without skipping a beat. It also means you can wear the same item of clothing multiple times in a week without anyone being the wiser. It's smart fashion for smart women.
We recently spoke to Jia Li, the founder of Jia Collection, about what makes her brand the perfect go-to for busy women and efficiency-seekers.
1. What initially got you interested in creating a clothing line based on the idea of multifunctional items?
When I started the brand in 2011, I saw two big challenges women were facing in their daily dressing which are still quite true today:
1. More women are going to multiple functions each day, juggling many tasks at work and home, or traveling more frequently for work or leisure. Looking good without having to own, or travel with a lot of clothes is not easy.
2. With an overwhelming amount of choices, and a more crowded closet, a lot of women seem to still struggle to find the right things to wear to look good most of the time.
Our busier lives and greater amount of choices seem to only complicate our daily dressing, or vice versa. As a problem solver, I set out to find the solution to this dilemma – I conducted a survey asking my friends what they were looking for when buying clothes. The answers I got demonstrated that style and comfort are the two biggest elements. At that time, I also discovered double-face fabric. Fascinated by the infinite possibilities that double-face fabric can create, I thought, why not create fashion that has style, comfort and versatility all at once using double-face fabric?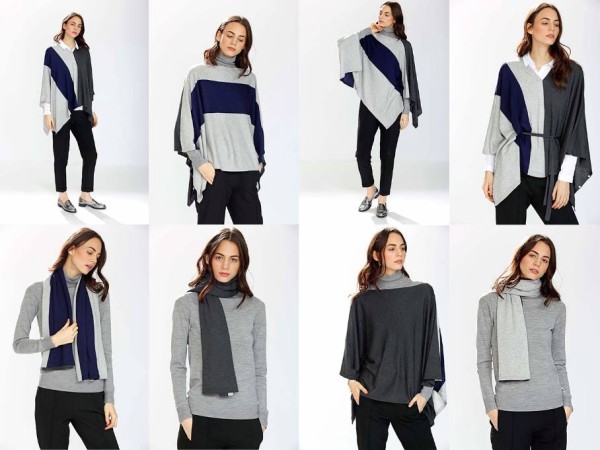 2. What are some of the stand-out items that can be used in both work and play settings?
For how comfortable and versatile our designs are, they are all great for both work and play settings. This is a comment we get often from our customers too.
3 great examples:
Johana dress - one side is mostly black and great for work, one side has a stripe pattern that is a lot more fun for work.
Danielle 4-way cardigan dress - the silhouette is both classic and modern with a blend of dressy and casual elements. You can easily wear this piece to work and to after-work events.
Taylor 4-way pullover - this basic pullover has a classic silhouette that includes fun details such as a V-neck on one side and scoop-neck on the other side, solid on one side and color blocking on the other side, and a side slit. All these details make the design capable of being playful when you need it to be, yet still remain classic for work.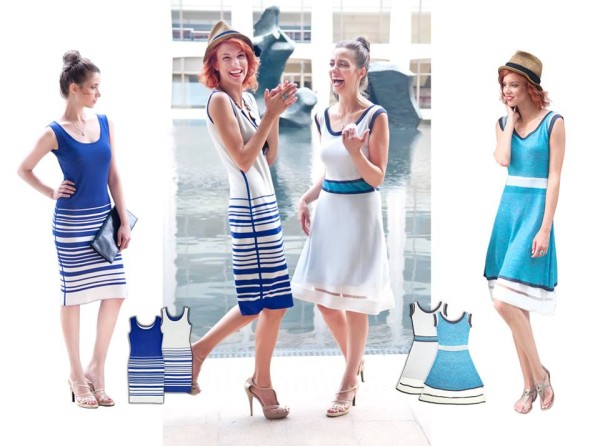 3. How can having a versatile wardrobe full of multifunctional pieces help women become more efficient in their day-to-day lives?
Each time you get a multifunctional piece from us, instead of wearing it on Monday, you can easily reverse or convert it to a different look and enjoy it on Tuesday, Wednesday or Thursday! More looks and pleasure from one single piece! If you don't want to wear the same piece within the same week, just wear it another week but try a different look! Multifunctional/reversible pieces make you spend less time and energy thinking of and buying for the next outfit to wear, while giving you the ability to look stylish all the time on the go with little effort. You can have a much more edited closet that is not crowded, and pack and travel light when you have multifunctional pieces. We talk about How Reversible/Multifunctional Designs Help Busy Women Save Time, Energy, Money, and Space and 10 Benefits of Reversible and Multi-Functional Clothing in great detail on our blog.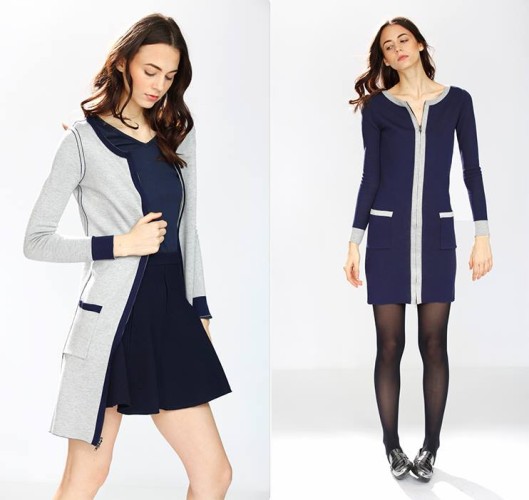 4. The Jia Collection blog often includes efficiency-related articles. Many might think that the two worlds don't collide, but people can make every aspect of life more efficient. How does this idea relate to fashion?
As we try to make other areas of our lives more and more efficient, why should fashion be any different? Rather than carrying around an additional outfit with you throughout your day for your afterwork events, reversible/multifunctional clothing makes it possible to simply alter the outfit you already have on for the evening or even the next day. And instead of continually staring into an overstuffed closet and feeling as if you have nothing to wear, consider taking a different approach to fashion by starting to own and wear multifunctional fashion now.
Multi-functional products make our lives less stressful and more efficient. Our smartphones and many other products like them save us time and help us to lead less cluttered lives by minimizing what we need when we walk out the door. Our fashion should be able to do the same.
5. What's one aspect of your day/life that helps keep you productive?
Blocking out time for tasks. We all have way too many distractions these days. While we love that our designs multitask, it is better to stay focused and do only one thing at any given time. For example, block two hours for your most important tasks of the day, then half an hour afterwards for answering emails, then the next hour for some administrative tasks.