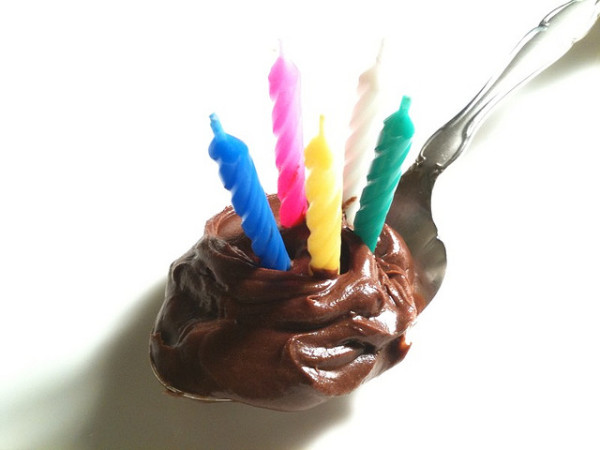 It's my birthday, and to celebrate ringing in 28 right, I've compiled a list of Ridiculously Efficient-approved leadership quotes from some of my favorite leaders.
Leaders are made, they are not born. They are made by hard effort, which is the price which all of us must pay to achieve any goal that is worthwhile. -Vince Lombardi
Don't find fault, find a remedy. -Henry Ford
Leadership is the art of getting someone else to do something you want done because he wants to do it. -Dwight D. Eisenhower
First, make yourself a reputation for being a creative genius. Second, surround yourself with partners who are better than you are. Third, leave them to go get on with it. -David Ogilvy
The employer generally gets the employees he deserves. -J. Paul Getty
Regard your soldiers as your children, and they will follow you into the deepest valleys; look on them as your own beloved sons, and they will stand by you even unto death. -Sun Tzu
Good leadership consists of showing average people how to do the work of superior people. -John D. Rockefeller
Management is doing things right; leadership is doing the right things. -Peter Drucker
It takes 20 years to build a reputation and 5 minutes to ruin it. If you think about that, you'll do things differently. -Warren Buffett
It is better to lead from behind and to put others in front, especially when you celebrate victory when nice things occur. You take the front line when there is danger. Then people will appreciate your leadership. -Nelson Mandela
Good management is the art of making problems so interesting and their solutions so constructive that everyone wants to get to work and deal with them. -Paul Hawken
Leadership is solving problems. The day soldiers stop bringing you their problems is the day you have stopped leading them. They have either lost confidence that you can help or concluded you do not care. Either case is a failure of leadership. -Colin Powell
Effective leadership is putting first things first. Effective management is discipline, carrying it out. -Stephen Covey
Leadership is diving for a loose ball, getting the crowd involved, getting other players involved. It's being able to take it as well as dish it out. That's the only way you're going to get respect from the players. -Larry Bird
Management is about arranging and telling. Leadership is about nurturing and enhancing. -Tom Peters
Management must speak with one voice. When it doesn't management itself becomes a peripheral opponent to the team's mission. -Pat Riley
Management is efficiency in climbing the ladder of success; leadership determines whether the ladder is leaning against the right wall. -Stephen Covey
The first myth of management is that it exists. The second myth of management is that success equals skill. -Robert Heller
The kind of people I look for to fill top management spots are the eager beavers, the mavericks. These are the guys who try to do more than they're expected to do -- they always reach. -Lee Iacocca
The secret to winning is constant, consistent management. -Tom Landry
Talent wins games, but teamwork and intelligence wins championships. -Michael Jordan
The speed of the boss is the speed of the team. -Lee Iacocca
When the best leader's work is done the people say, "We did it ourselves." -Lao Tzu
When a team outgrows individual performance and learns team confidence, excellence becomes a reality. -Joe Paterno
Fit no stereotypes. Don't chase the latest management fads. The situation dictates which approach best accomplishes the team's mission. -Colin Powell
I am a member of a team, and I rely on the team, I defer to it and sacrifice for it, because the team, not the individual, is the ultimate champion. -Mia Hamm
The secret to success is good leadership, and good leadership is all about making the lives of your team members or workers better. -Tony Dungy
A genuine leader is not a searcher for consensus but a molder of consensus. -Martin Luther King, Jr.