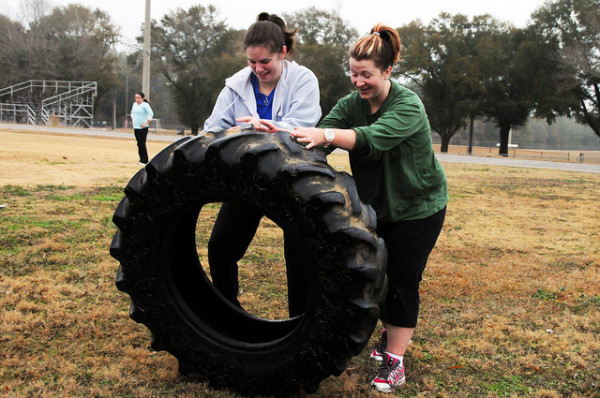 Today's Ridiculously Efficient Fitness post unveils two core aspects of my personal exercise routine: lift heavy things and play outside. Strength training should be an essential component of anyone's routine, but it's especially pertinent for those who must get the maximum return on their workout time.
Muscle burns more calories than fat -- even at rest. So if you're on a severe time crunch, you're better off picking up some weights over cardio. Choose a strength-training workout that incorporates cardio by nature, such as kettlebell circuits, and you kill two birds with one stone. Now that's Ridiculously Efficient!
Lift Heavy Things
I am not a gym rat, although I was in a prior life. I prefer to work out anywhere but a gym -- even if that means I do a full kettlebell workout in my living room. I think it's because the gym atmosphere reminds me too much of my workouts in college and thereafter, which were more about obligation and duty than an intrinsic, organic desire to get fitter, faster and stronger.
Accordingly, the strength training methods I prefer require simple equipment and maximum portability. Currently, I do kettlebell circuits three times a week and rotate between the three core Max DVDs from the Insanity program by Beachbody (Month 2), which mix intervals of bodyweight exercises. I'm testing out Tracy Anderson's Metamorphosis program for CalorieLab, so I'm also doing those workouts most days a week.
My other favorite piece of workout equipment is a durable backpack with plenty of back support and chest and waist straps. I'll fill this with anything heavy I can find -- my kettlebell, old textbooks, hand weights -- and take it for a long walk. The kettlebell cost me about $30 at a sports store, I believe, and I already had the backpack. Doesn't get much simpler than that!
Play Outside
Remember when your parents would encourage you to play outside in the summer? Why did we stop? My frequent obstacle runs only whet my appetite for playing outside; the abundant San Diego sunshine and balmy weather calls to me every day from my home office. I'm lucky to live within a 10-minute drive to nature trails, beaches, bays, running paths and killer hills, and I ensure that part of my weekly workout takes place outside.
These outside workouts contain just enough variety to prevent boredom. Here are a few of my favorites:
Longish walks (5 miles) in deep sand wearing a weighted, supportive backpack
Running intervals in the firmer sand
Timed trail runs
Untimed, leisurely walks around my neighborhood
Leisurely trail walks (typically after lunch)
Long runs along a running path for distance (sometimes timed, sometimes not)
Tomorrow, I'll break down my specific workout routine day by day.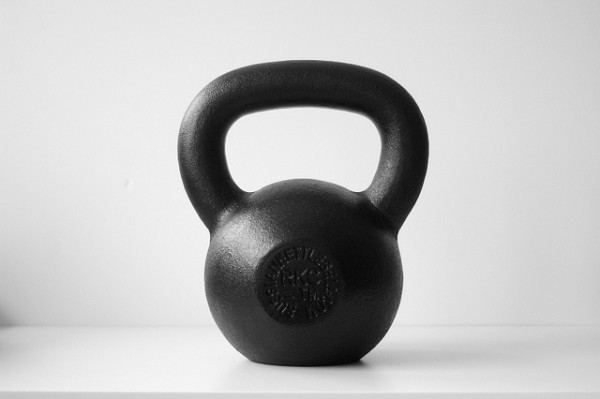 Note: This is the latest installment of an ongoing series. Peruse the ever-growing archive here.