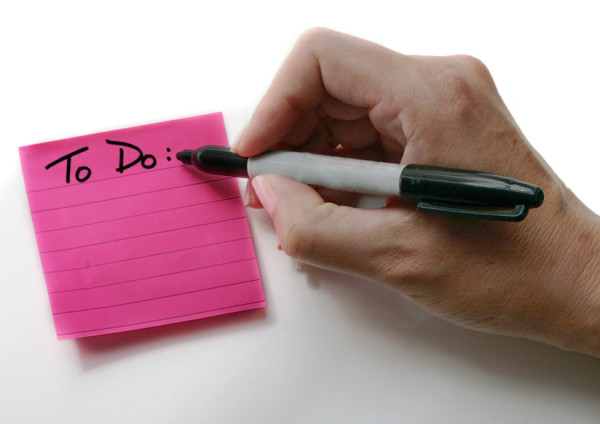 If you're an entrepreneur, your to-do list has probably gotten out of hand. From larger projects to menial tasks, your list has extended to several pages long and you just can't keep up with it anymore. Here is one simple, super easy and effective way to slash your to-do list in half.
First, take a real hard look at every single item on your list. Each tasks should be placed into four categories: do it yourself, delegate or outsource, delay until later, and delete.
What are the items that are pressing and need to be completed immediately? And, what are the items that you are excited about and enjoy doing? Single these items out and put them aside for later. These are the tasks you are going to complete yourself. Then, think of the steps it will take to complete each item and the expected timeline. Create a realistic schedule for yourself and plan out your to-do list for the week ahead.
The tasks that you don't enjoy doing so much or you simply don't have the time for should be delegated or outsourced. Take a look at your team and delegate tasks according to their skills. If you haven't hired a team yet, try outsourcing. There are many outsourcing services available, like oDesk, in which you find the right candidates to complete the tasks at hand, without paying a full-time salary. Or, you can hire someone on a contract/freelance basis to help you with tasks like social media, website content and web design.
Then, there are the items that aren't pressing and can be put on the back-burner until a later date. These are items that simply can't be completed until other projects have been fulfilled, or things you just don't have the time for but need to get done eventually. Jot these tasks down on a separate list to keep handy for later.
Lastly, make sure your to-do lists include items that are actually necessary. Don't fill up your time with tasks that just don't matter and won't help your business venture in any way. If such tasks are on your list, get rid of them and make room for the things that do matter.