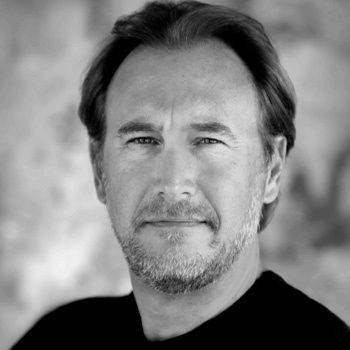 A Hollywood producer's life is usually inundated with so many phone calls, even their assistants can't keep up. Between both parties attempting to keep track of all the calls and messages, there's bound to be some miscommunication along the way. That's why HBO's True Blood executive producer Gregg Fienberg created CallPlease. The app helps people track their calls and messages alongside their assistants, making it easier to efficiently track who you need to get back to.
Fienberg talked to us about his new app and how it can help boost your daily productivity.
What inspired you to create CallPlease?
Whenever I was on set or scouting for locations, I found myself juggling emails, texts and scribbled pieces of paper – all the different methods people use to track phone calls. One day on set, I thought to myself –I bet there's an app to solve my call-tracking nightmare. Gabe, my assistant at the time, and I both searched online and found nothing. At first, we were just trying to solve a problem for ourselves. What I found out quickly is that other industries need CallPlease just as much as Hollywood does.
What makes CallPlease different than other call answering services?
Some people might say they use email, Outlook or a calendaring app to manage calls. They all do a function in the call management process. But what happens when the call ends? Business doesn't end when a call does.
CallPlease does all the functions a calendaring app or scheduler might do but we pick up where most apps end. We track the call from start to finish completing the communication cycle, giving the "boss" an opportunity to see all his or her calls and its status all in one place – like an email thread.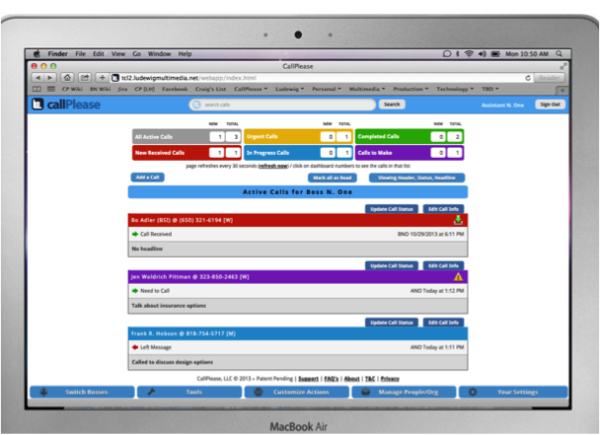 How does CallPlease save users time and allow them to become more productive?
Think of how many hours are wasted just trying to communicate over a phone call! Not to mention the spreadsheets, message pads (yes, they are still used), Post-it notes and text messages flying around trying to manage and track calls. All those methods combined do not allow for a very productive day.
With CallPlease, the assistant inputs the notes for the call right into the CallPlease web app. It then immediately syncs to the "boss's" phone and tablet – just like an email thread. The boss then can make the call right from the application and indicate what happened like "left message." That action or note is immediately synced to the assistant's CallPlease web interface. It's full-circle communication.
How has CallPlease changed your own day-to-day life?
It's not only changed my life but my assistant's life. My day is much more efficient. Before CallPlease, managing my calls was a day-to-day struggle and time suck! As a producer, I am very mobile and it was frustrating missing a call just because I didn't have cell service and missed a text from my assistant. Scheduling calls, getting reminded about calls - that's half the battle in call management.
Remembering what was said on the call and outlining the next steps is the hard part. Before CallPlease, I did not have a succinct process in place to house that information. Not only does CallPlease store all my notes and status updates on calls - but my assistant, Jen, is in-the-know in real-time making her life much easier, more efficient - and reducing a lot of frustration. It's a win-win for both of us.
As someone who has such a hectic lifestyle, do you have any other productivity tips and tricks you can offer our readers?
Besides CallPlease to track and manage my phone calls, I really like the Tempo app on my iPhone to mange my calendar. It's smart, slick and keeps my calendar well managed.
You can try out CallPlease for yourself in a 30-day free trial.