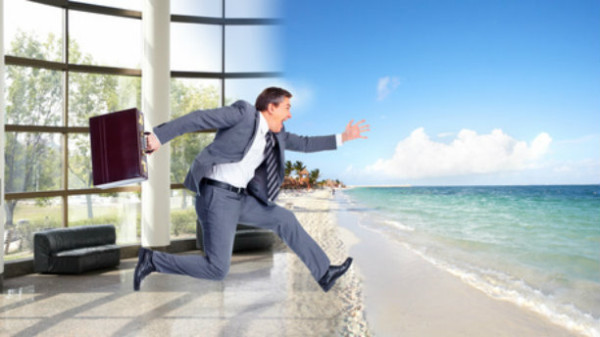 A new survey from discount travel site Hotwire.com found that the average American worker will have 12 unused paid vacation days at the the end of the year. More than a third of those surveyed said they simply could not afford to take another vacation.
The 12 unused vacation days is a pretty significant increase from last year, when the average American had nine unused paid vacation days. In 2011 there was an average of six unused vacation days.
"Financial pressures often put a burden on travel plans and this is causing an alarming increase in Americans leaving vacation days unused," Henrik Kjellberg, president of the Hotwire Group, said in a statement. "This is a trend I am hoping will soon change. Fortunately, we're approaching one of the best times of the year for travelers to take advantage of incredibly low prices. With the lull in leisure and business travel between Thanksgiving and Christmas, travel providers offer some the deepest discounts we'll see all year, so even the most budget-conscious of travelers have a chance to use some of the days they worked so hard to earn."
It seems age and location are significant factors in how many vacations workers take. For those surveyed aged 35 and older, the average unused paid vacation days was 20. Those who live in the West have an average of 18 unused vacation days, which compares in 11 in the South, and nine in the Northeast and Midwest respectively.
Having a work-life balance impacts your job happiness and overall performance. So, if you have some leftover vacation days, it's probably time you cash those in. If you are worried about the cost, try a staycation. Spend a week being a tourist in your own city, but remember to spend some time disconnected and away from the incoming emails on your smartphone.