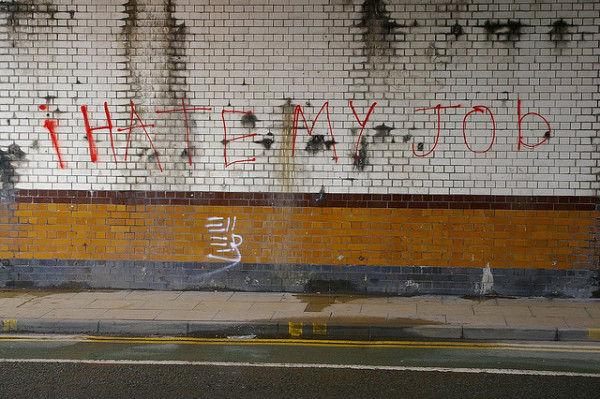 This infographic by TheFit.com illustrates research on why people hate their jobs. Perhaps unsurprisingly, workers between the ages of 20 and 29 or those who make less than $50,000 a year are far more likely to be dissatisfied with their jobs than workers of any other age range or income level.
Leadership also factored into why workers hate their jobs. Forty-seven percent of respondents indicated that their bosses had taken credit for their ideas at least once; of that figure, 16 percent reported that it "happens all the time." The infographic notes that these slighted workers are 3.5 times more likely to be dissatisfied with their workplace than those whose bosses didn't take credit for their ideas.
Check out the full infographic below. Are you surprised by TheFit.com's findings?