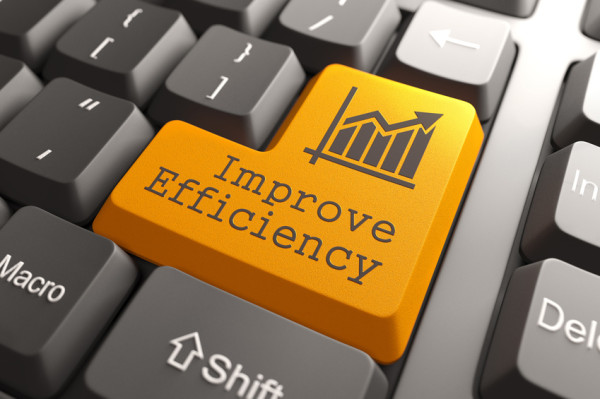 Performing at the highest level you are capable of is what drives maximum efficiency. When this is your goal, there are 5 habits you can form that will undoubtedly assist you in boosting performance and being the most efficient worker you can be.
1. Don't Skip Breakfast Healthy habits are the best habits. Breakfast allows you to stay focused and energized clear through to lunch. By eliminating the mental drag that missing breakfast can cause, you give your brain the opportunity to fire on all cylinders for the entire morning, leading to levels of productivity you may not have known you possessed.
2. Eat a 4 p.m. Snack A late afternoon snack will give you the extra boost you need to finish your workday strong. This snack will also cut down on your urge to overeat at dinnertime, which in turn will allow your body to sleep easier.
3. Get a Good Night's Rest We all know sleep recharges both mind and body, but some of us still don't let our bodies rest like we should. A full night of sleep will allow your brain to operate at its full capacity the next day. In preparation for a full nights sleep, avoid late night snacks and over eating at dinner.
4. Acquire the Ability to Adapt Although it is easier said than done, the ability to adapt is essential to any successful businessperson in today's world. By being able to adapt to situations, you can decrease stress levels and remain productive, even when things around you seem to be crashing down. Becoming an adaptive worker takes time; don't become discouraged when it seems difficult at first. It will get easier!
5. Take Risks Don't take this too literally! In no way am I telling you to go out and try some new extreme sport. Taking risks in the business setting, however, is something that I encourage. Becoming complacent in the workplace leads to decreased productivity and laziness -- don't let it happen! You have to take risks to reap the rewards, so when an opportunity comes up, take it! You will never know what could have been until you try it.
In order to be as productive as possible, incorporate these 5 performance-oriented habits into your daily routine. With them, you can become more efficient in the workplace and have more time at the end of the day for the things you love.