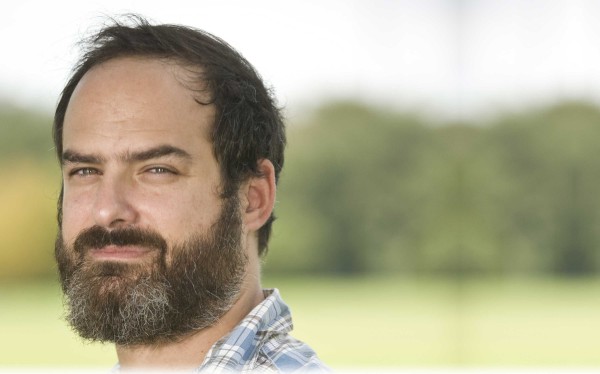 Neal Pollack is the renowned author of nine books, including Alternadad, Jewball and his latest, Repeat. He's won Jeopardy three times and is also a musician and yoga instructor on the side. Yeah, he's busy. So, how does he do it all? Pollack recently shared some of his own efficiency tactics with Fast Company. Below are the highlights.
[contextly_sidebar id="0hzCgVgtFnGJ6i5wOWKMuuOugBGxvUfi"]
Don't think, just write.
"There are no blocks; I haven't had a writer's block yet," Pollack said. "I just sit down. I do it." This obviously sounds a lot more simple than it is, but the author adds that he thinks of his creative work in the same way it does anything else.
"I'm trained as a journalist so I just treat it like a journalism deadline," he said. "I'm like, 'I've got to pound out 1,500 words of fiction today.' It's not magic. I don't treat fiction like something sacred. To me, it's just like journalism, but you're making it all up. I subscribe to the pulp model. I just keep pounding it out and if the books aren't perfect, who cares? There's usually going to be a few entertaining things in them."
This tactic usually leads to Pollack writing fiction novels in three months.
Create fast output.
Since Pollack writes his books in such a short amount of time, he doesn't want to wait a year or more to see the fruits of his labor. With Amazon Publishing, he gets the best of both the self-publishing and traditional book deal worlds. He gets the editing, design, marketing and advances, but the books don't get distributed in a traditional way. In fact, he says he's never actually seen any of his Amazon Publishing books in a book store, no matter how large or small.
"It's almost entirely a digital operation for me," he said. "Sell them fast and cheap and see what happens. The conventional way I used to do it was you publish a book, it takes a year and a half, then you wait, then you go on tour and then nothing happens. Now, no matter what, I still sell 10,000 books and then I can just write the next one."
Find what makes you happy.
Everyone needs that one thing that makes them feel blissful. It's even better if that thing includes a healthy habit, like yoga. Pollack began practicing yoga a few years ago, and he feels so passionate about it that it has even become a central topic in some of his novels. He is also an Ashtanga instructor and has taught classes at SXSW.
"I owe yoga a lot, I owe it everything," said Pollack. "It calms my mind and it puts me in a receptive place to just not stress about anything for too long. I don't worry if I don't get 2,000 words done, I have other stuff to do. It keeps me centered. And calm. That's helpful when you have to sit down and write a book."