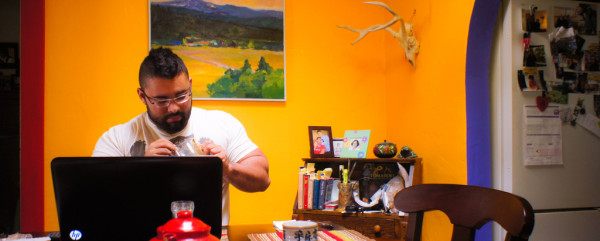 There's been a new trend in Silicon Valley with large companies like Yahoo and HP asking each and every one of their thousands of employees to work from their offices, instead of having the option to telecommute. Dell's CEO, Michael Dell, is starting to change things again with his company's 2020 Legacy of Good Plan.
Basically, he wants half of his 14,000 Round Rock employees to work from home. Right now, about 20% do. Already, the company managed to save $14 million last year, while also helping decrease their collective carbon footprint. Tisa Thompson, Dell's VP of Corporate Responsibility, estimates that the workers who have stopped commuting have kept 6,735 metric tons of CO2 out of the atmosphere.
Not only do employees get a flexible work environment, they are also collectively working toward building a more sustainable company. Sounds like a pretty good deal to me.