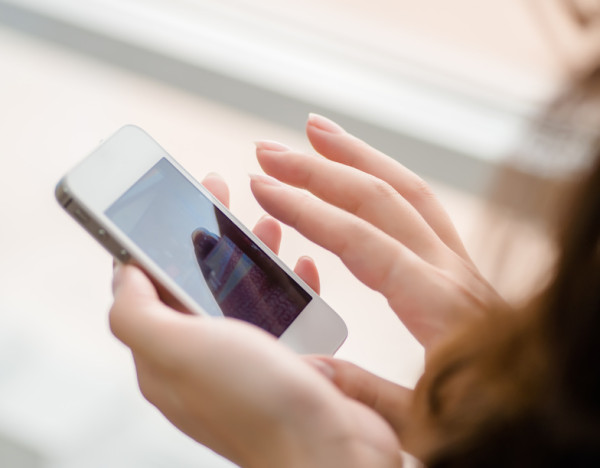 Many company leaders feel it's best to ban employees from visiting social media websites while at work, but it turns out that allowing workers to use their personal smartphones at the office actually makes them more productive. New research from the Society for Industrial and Organizational Psychology suggests that making calls, surfing the Internet or playing games on a smartphone aren't so bad for business.
"Having workers take small breaks on their phones throughout the day may positively influence their perceived well-being at the end of the workday," said Sooyeol Kim, one of the study's authors and a doctoral student at Kansas State University.
The study surveyed 72 people who worked in different industries in South Korea. Each participant downloaded an app designed to measure the amount of time they spent on their phone during the workday, and categorized this time into three groups: social media, entertainment and leisure, and productive and informative.
What they found is that many people are using their smartphones to take small breaks during the day. There was a positive correlation between those who took these breaks and how workers felt at the end of the workday. Interestingly enough, when employees used their smartphones for social media purposes, they felt better at the end of the day than when they used their smartphones for entertainment or personal reasons.
"We buy smartphones so we can interact with people," Kim said. "We use them for social interaction, so I think that's why social media was shown to make employees the most happy."
He adds that companies can use this information to better gauge which types of apps boost employees' moods.
"This information tells us what factors are related to happy employees," Kim said. "If they are happy with social activities and employers know that, they may want to use the phone for those purposes during microbreaks in the future."
However, he also noted that too much time spent using social media will clearly become harmful to a company. What is interesting is now these "microbreaks" (sending a text or tweet) can help work engagement and the overall well-being of employees.
On average, employees used their smartphones for about 20 minutes each day. Kim said this amount of time is not something that will interfere with productivity.