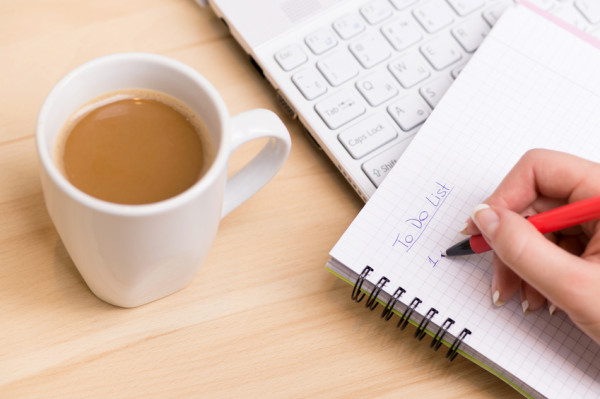 Most to-do lists look fairly similar -- they are listed by deadlines or by importance. However, a new method from entrepreneur and author Robyn Scott suggests that listing your tasks by the emotions they evoke can actually help boost your productivity.
The method works by simply asking yourself, 'how will completing this task make you feel?' Your answers might surprise you as you'll find completing the worst, most excruciating of tasks will evoke the strongest emotions. Scott's example included list categories such as 'triumphant', 'supremely satisfying,' 'massive relief', 'highly helpful', 'basic decency', 'delight' and 'fit for battle'. While these categories are all positive, you can play around with fear-inducing names, depending on your own reactions.
Don't forget to add in personal items like calling a friend, sending thank-you notes, exercise and down time into the appropriate categories. Grouping everything you want or need to complete in a day can help create a system and routine for yourself, which will further allow you to make time for the many little things that tend to get ignored.
Learn more about using emotion to boost productivity here.