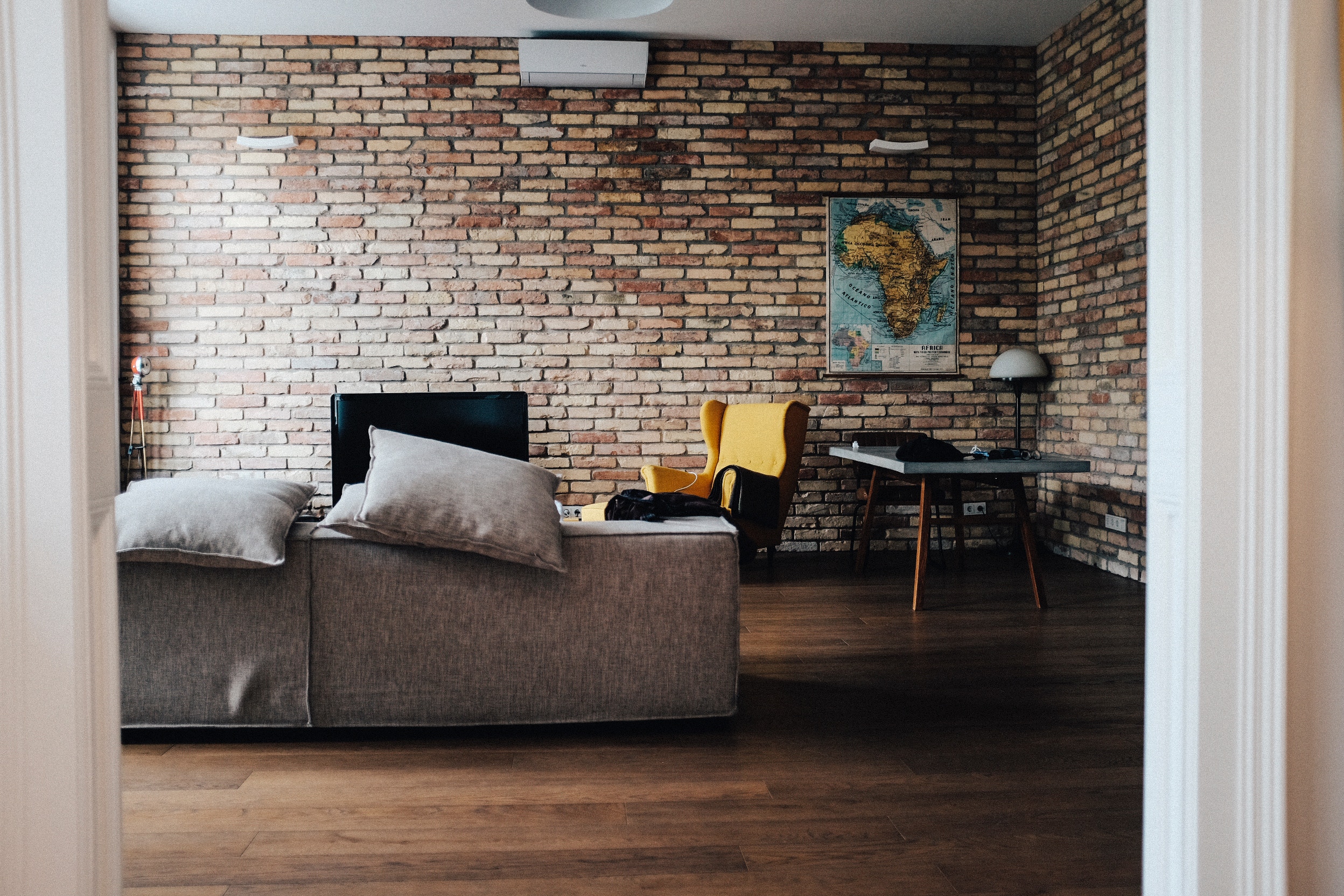 Mike and I have been optimizing our living room configuration roughly every quarter for the last three years, and still haven't found the ideal setup. Fed up, I recently decided to try Havenly, an online service that pairs you with a designer to create a concept for your room of choice. After you approve your final concept, you can shop all the chosen furniture and decor pieces directly from the Havenly portal. Read my initial thoughts on working with Havenly here.
After working with our designer Pamela, she created a concept and design theme that worked for our home, lifestyle and tastes. Last night, I received the final renders, and Pamela absolutely nailed it.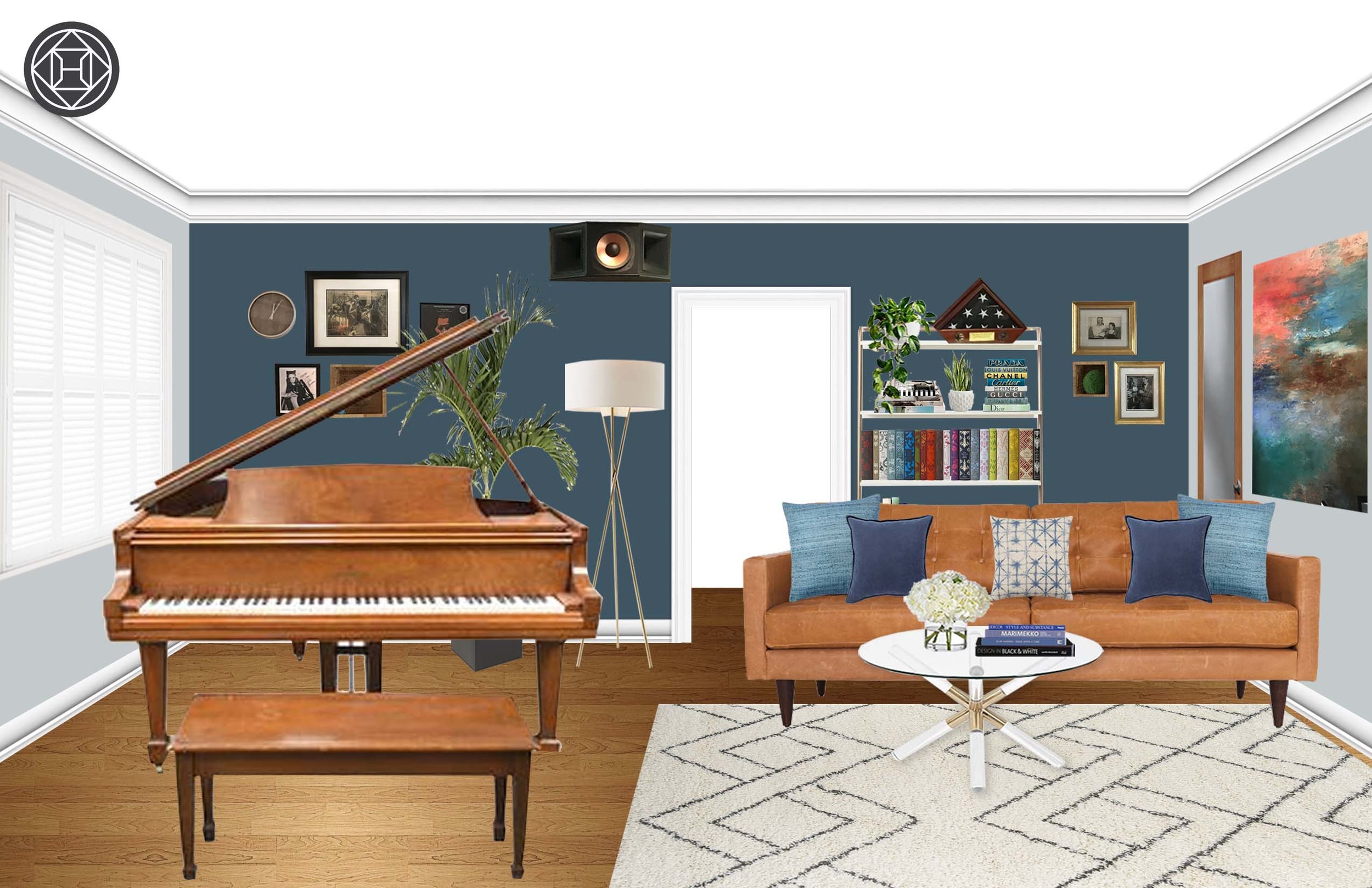 The neutral design with pops of color is a fresh update to our current space, which is overwhelmingly beige.
I'm especially impressed with how she blended our existing pieces with new ones. Items like art we've framed, our clock, home theater speakers, and Dad's Mason & Hamlin piano were seamlessly integrated into the new design. Even Mike's service flag was incorporated into the room.
We're excited to replace our comfortable yet oversized couches, which overwhelmed our space. The couch you see in this photo is from Joybird, a new furniture company that skips showrooms and offers a one year in-home trial period. That means we have a full year to test the couch in our home, evaluating it through all seasons and uses.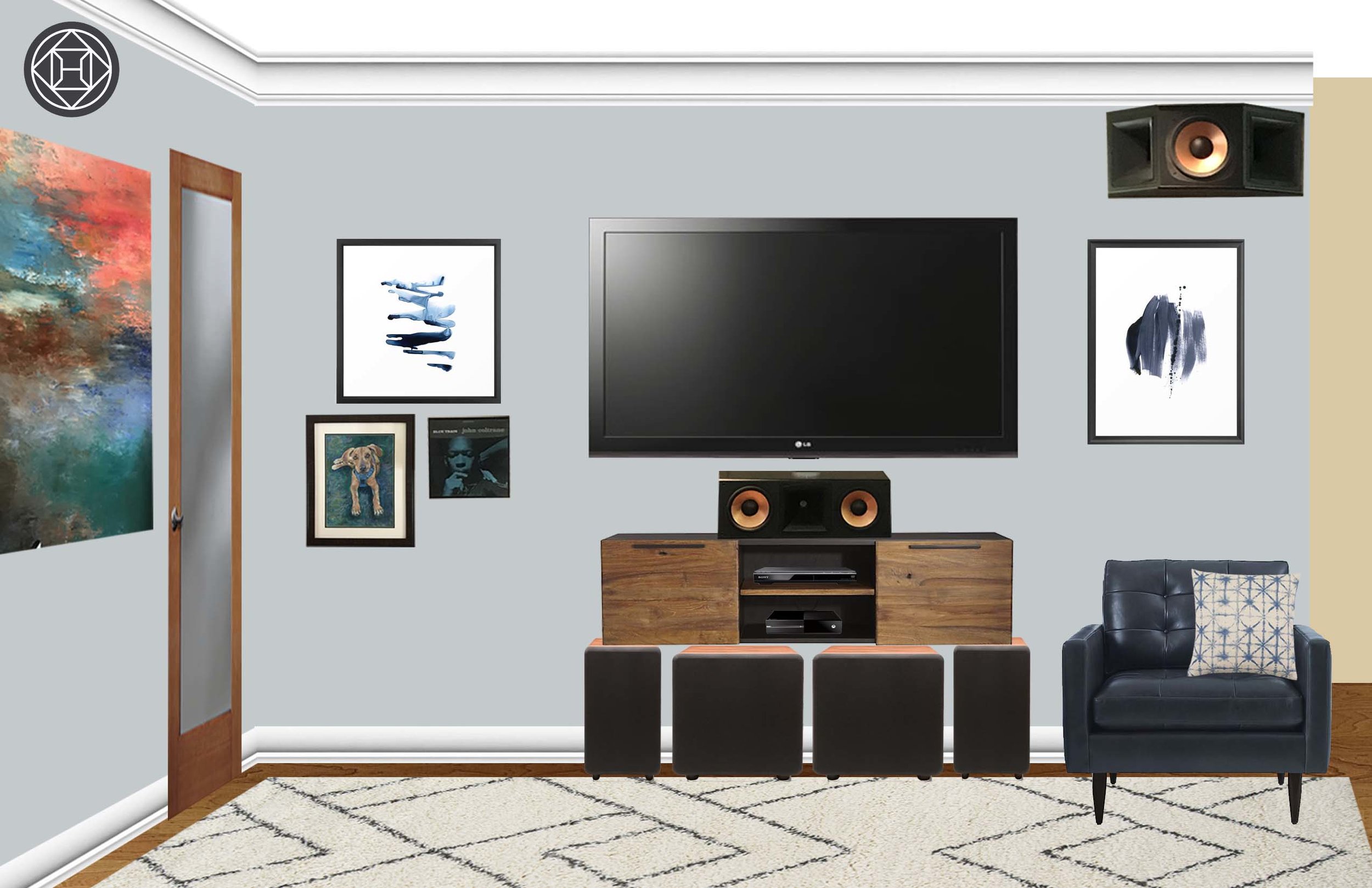 This media center and leather chair are from Crate & Barrel. Pamela gave us multiple ideas to position this media center based on where we orient our subs and side speakers.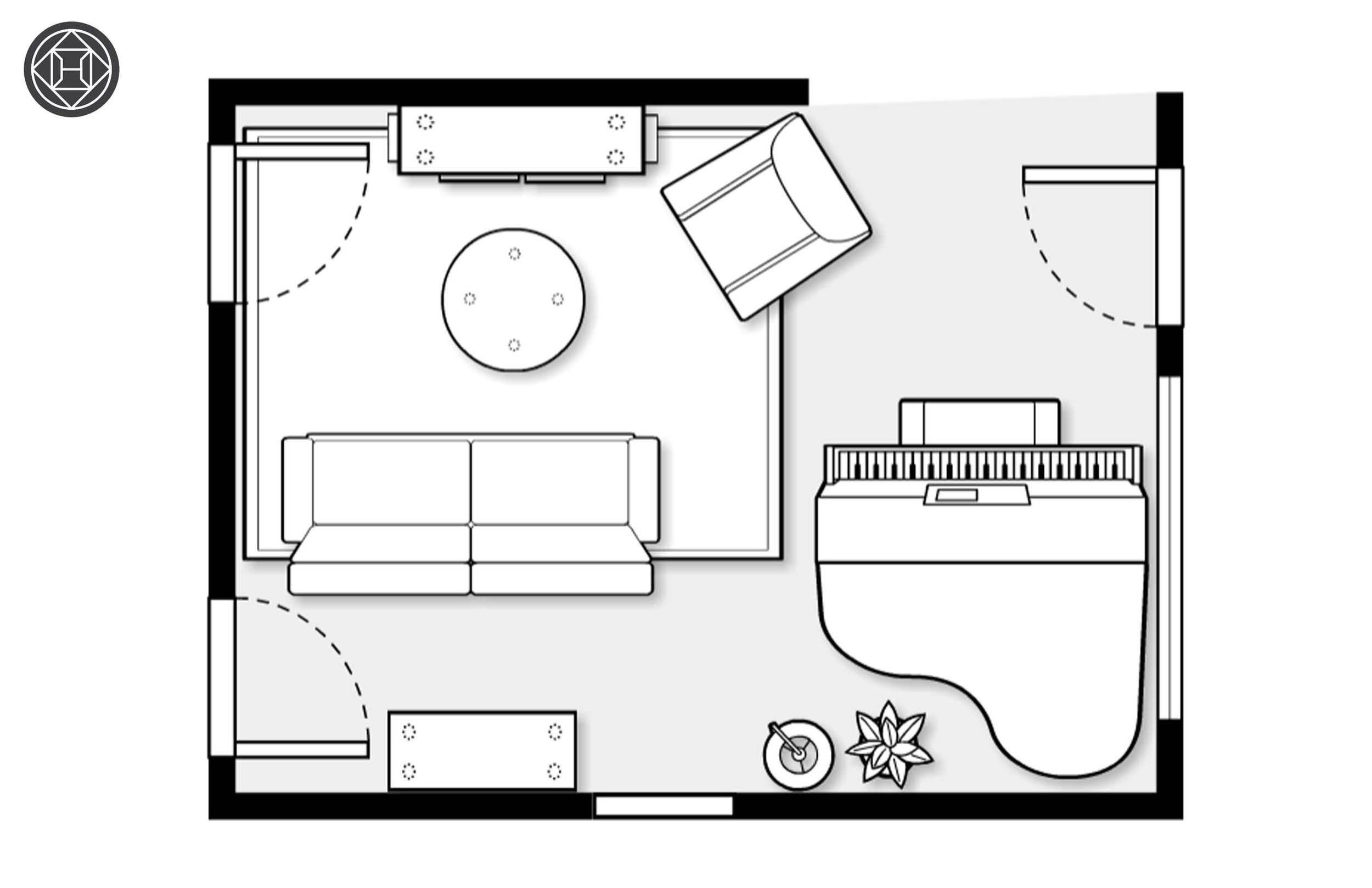 Here's the best part -- for me, anyway. Check out the two bay doors on the left. Right now, one is blocked by furniture and can't even open. Our seemingly impossible request was to have both doors usable -- and this layout achieves it without losing space.
Our awkward-shaped living room has never quite looked right, no matter how we shuffled furniture, and this new design ticks all the boxes for us. Pamela did a great job of choosing pieces that both Mike and I liked -- not easy.
I've just ordered all the pieces you see above, and we should see most items arrive in a month or so. Stay tuned for Part 3 of the review, when we finally get to see the room put together IRL!