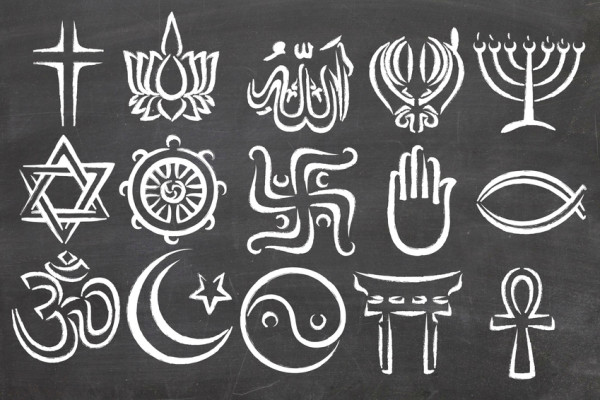 There might just be a place for religion in the workplace after all. A new study found that work environments that support employees' right to be open about their religious beliefs led to workers feeling safer, having a better relationship with their colleagues, and being more engaged in their work.
As Patrick Hyland, one of the study's authors, notes, these are workplaces that are accepting and supportive of different religious beliefs. They are not pushing employees into any specific type of beliefs.
"It's about helping employees tap into their personal core values and work towards goals that are both personally and professionally meaningful," Hyland, of Sirota Survey Intelligence, said. "It's about enabling employees to connect their inner lives and personal passions with their day-to-day work."
The survey's findings were presented at the Society for Industrial and Organizational Psychology's annual conference, where the data from more than 11,800 participants was presented. The survey also indicated that employees felt they were treated better when employers were supportive of different faiths in the workplace.
"Senior leaders can remind employees about the bigger mission their organizations are trying to achieve," Hyland advised. "Immediate managers can help employees find more meaning in their day-to-day jobs, their struggles and their successes."
He adds that building a space in the workplace where people can practice spirituality, like meditation rooms, can go a long way.
"At the end of the day, it's about creating an environment where employees feel they can bring their full selves to work and have a professional life that is aligned with their deepest inner convictions," he said.
How do you feel about bringing religion into the workplace?