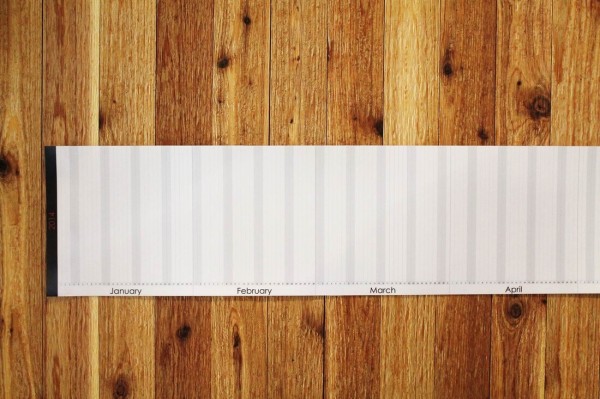 A regular calendar has us looking at our time as a grid. But time flows--hour into hour, day into day--and it helps to be able to see how much time you have in between meetings, projects and deadlines. That's why Jeff Schwarting designed The Linear Calendar.
"Clocks represent time as cyclical, typical calendars represent it as a grid, but the passing of time is continuous," he told Fast Company. "It flows without interruption, without page-breaks, and without repeating itself."
The Linear Calendar displays an entire year in one visual. At 6'6" wide, you'll need a quite a bit of empty wall space for this, which might not be feasible for solopreneurs or entrepreneurs who are just starting out. However, the idea behind this calendar is solid -- a calendar that displays time in the way that people perceive it. It might even help you with that little procrastination problem and help you better sense how much time you need to complete a project.
"It's extremely useful, because it allows everyone to see--literally see--how much time we have between each milestone and until the end of the project," Schwarting said.
The Linear Calendar will be available starting January 2014, but you can buy your own now for $35 here.