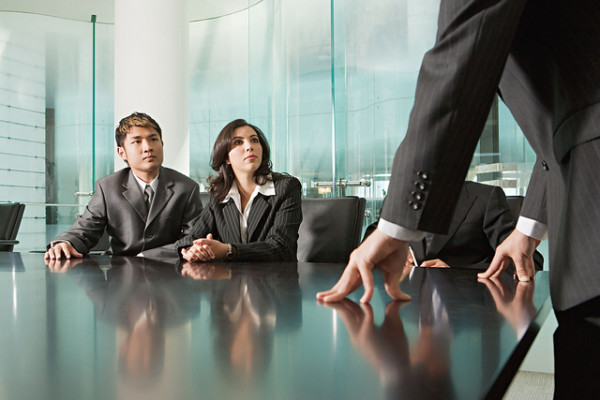 The average worker spends just about the same amount of time preparing for meetings as they do actually participating in them. A recent survey from collaboration software Clarizen highlights just how much time status meetings require, and how they are getting in the way of productivity.
[contextly_sidebar id="NM8UuhAQih3Gw1Osr2ElCFw1NhQROvd6"]
According to their results, the average American worker spends 4.6 hours a week preparing for meetings and 4.5 hours in meetings. The vast majority would rather spend their time doing other activities, with half saying they would rather engage an "unpleasant activity," like watching paint dry. Thirty-five percent of respondents said that status meetings are a waste of time, with three in five admitting that they multitask during meetings.
"Survey results continue to show that status meetings do not boost employee productivity," said Avinoam Nowogrodski, founder and CEO of Clarizen. "In today's modern workplace, where demands are constantly changing, employees need easy, real-time access to their discussions, work content and processes. This is what fuels employee productivity and quality work, not sitting in status meetings or preparing lengthy status reports."
Marissa Brassfield, founder and CEO of Ridiculously Efficient, is among those who is not a fan of regular status meetings. She and her team removed daily stand ups last year and found that a simple text message can go a long way. Find out why here.