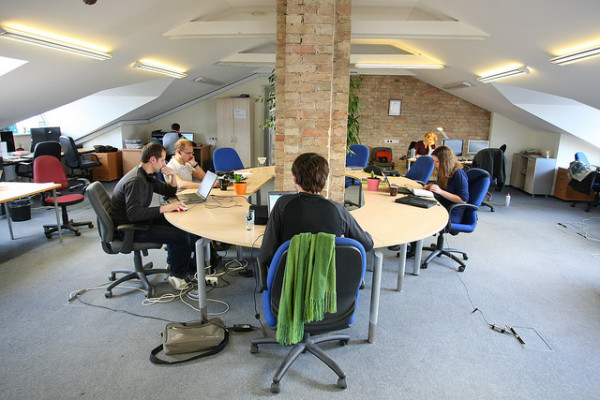 Flexible working comes with a long list of benefits, including choosing your own schedule and the possibility of more time for family and friends. However, as many know, working from home also comes with a few downsides. The beauty of flexible working means you can choose where you work, whether that means a home office, a coffee shop or a coworking space. The infographic below from Desk Mag outlines the pros and cons of each workspace.
Having a home office can be great, especially if you've taken the time to design a space that fits your needs. However, the comfort of home isn't always great for productivity. Distractions become endless when you work from home, which can come in the form of furry friends, chores or your Netflix queue. Working from home also tends to keep people pretty isolated from the rest of the world, and it becomes that much harder to find a work-life balance.
Many counteract the downsides of working from home by periodically working from coffee shops. This poses a nice change of scenery, which can spark creativity. Plus, studies have shown that the sounds of a coffee shop actually help us become more productive. However, coffee shops can become crowded, loud, and sometimes it's hard to find outlets close-by.
With the rise of flexible working, coworking spaces have been becoming more popular. These spaces allow freelancers, contract workers and other telecommuters to work out of a shared space. This allows for collaboration and idea-swapping with people you otherwise would never have met. This mutual support leads to higher confidence levels and the shared knowledge becomes an asset.
Learn more about coworking in the infographic below.