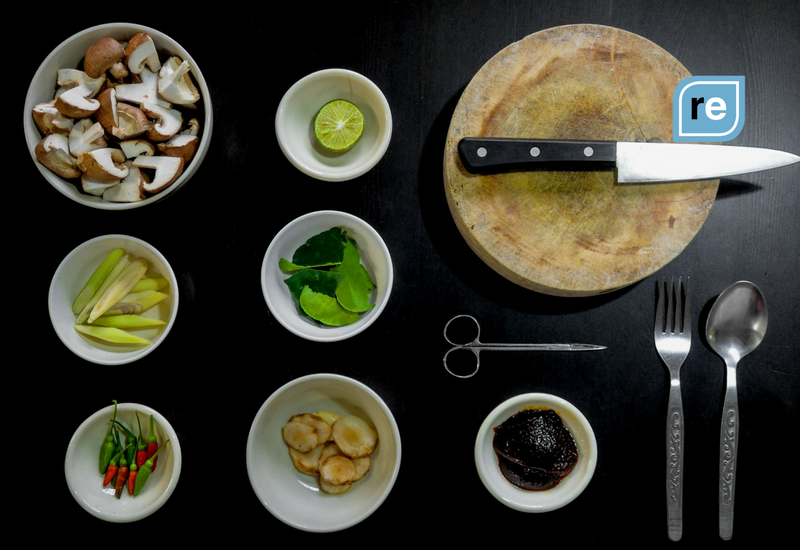 I hate washing dishes. It is literally the worst part of every single day. I don't have a dishwasher and my sink is quite small, so the less I have to wash the better. I've begun to hate cooking almost as much, mostly because my kitchen is super small and cooking for one ends up being more of a hassle. Today, I came across the Master Pan, a cooking tool that might just be the answer to at least some of my problems.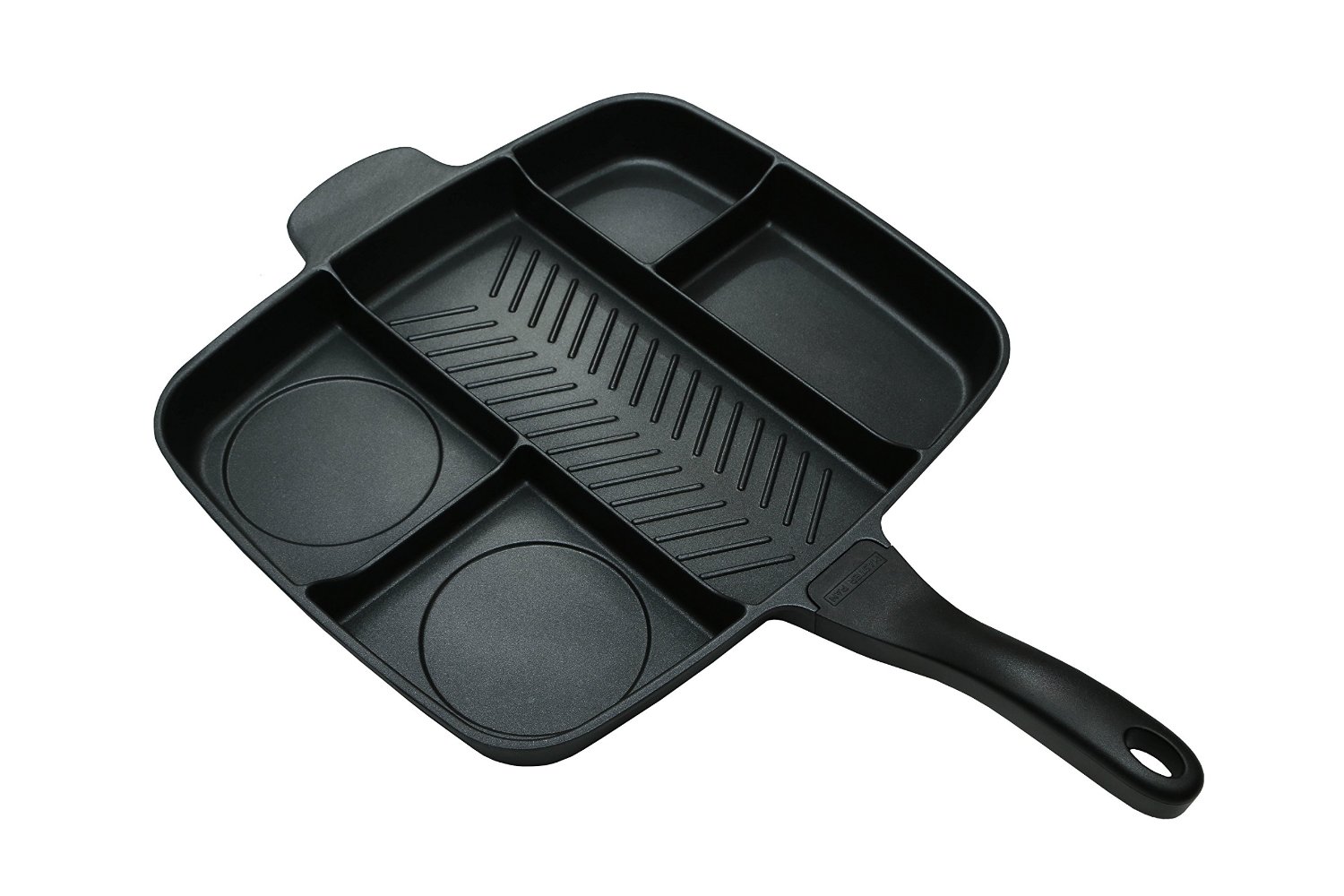 The Master Pan is a non-stick skillet that has five different compartments, one for each part of your meal. It can be used for grilling, frying and is oven-safe up to 350F. It's 15" in size but only needs one burner -- thanks to its heavy gauge metallic base that distributes heat evenly. Basically, it sounds like a godsend of a kitchen tool for those with lacklustre kitchens and/or kitchen skills.
Business Insider's Kelsey Mulvey reviewed the pan and it seemed to live up to her expectations. After using the pan for a week, "my cooking and ordering out habits are already changing for the better. The pan is a game-changer for anyone looking for an easy and efficient way to prepare breakfast or dinner, without the hassle of a big clean-up afterward."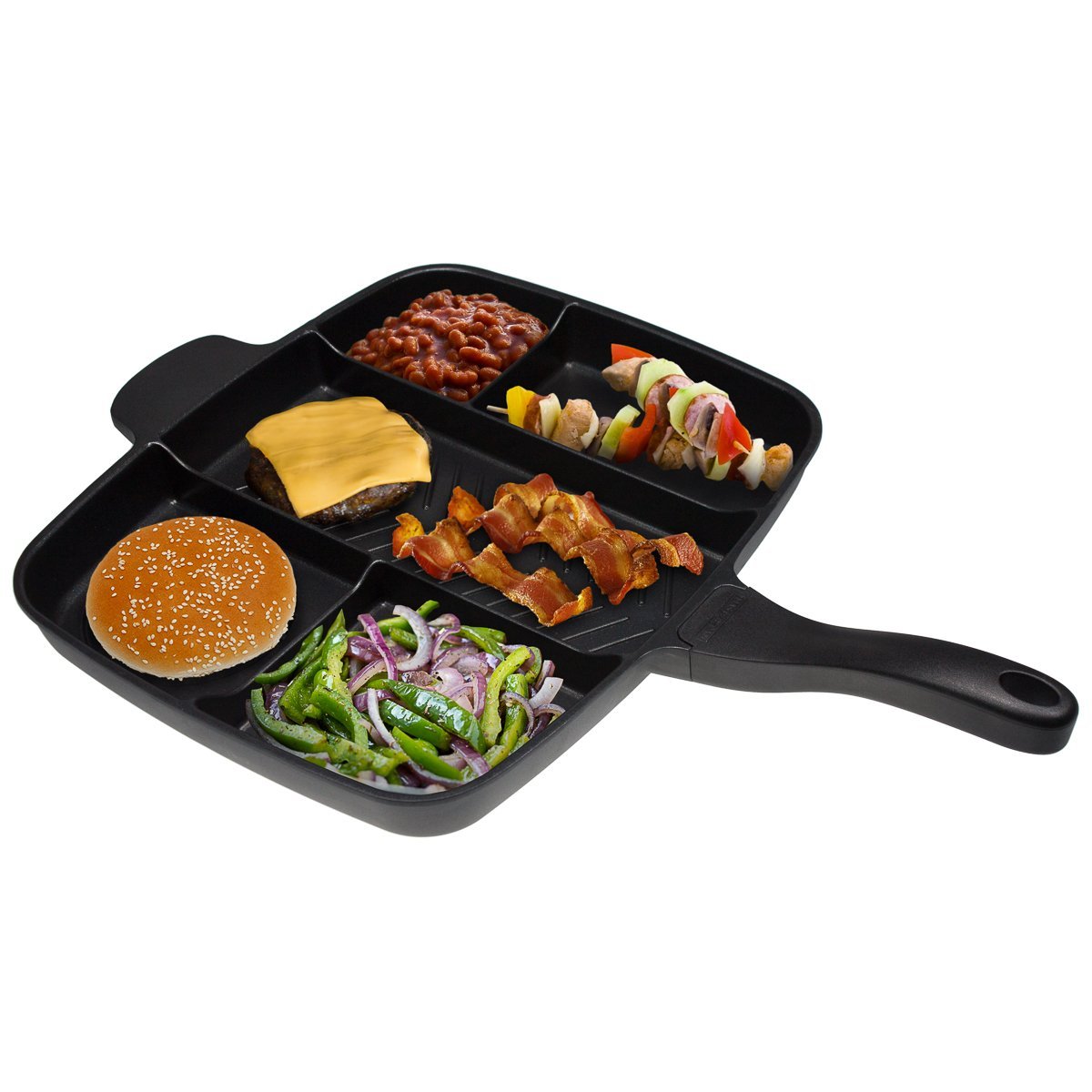 In addition to making cooking meals more efficient, the Master Pan also made the cleanup afterwards easy. Mulvey said it didn't need much scrubbing after soaking it in a mixture of warm water and soap. Plus, it's dishwasher safe.
The Master Pan is available on Amazon for $59.99.