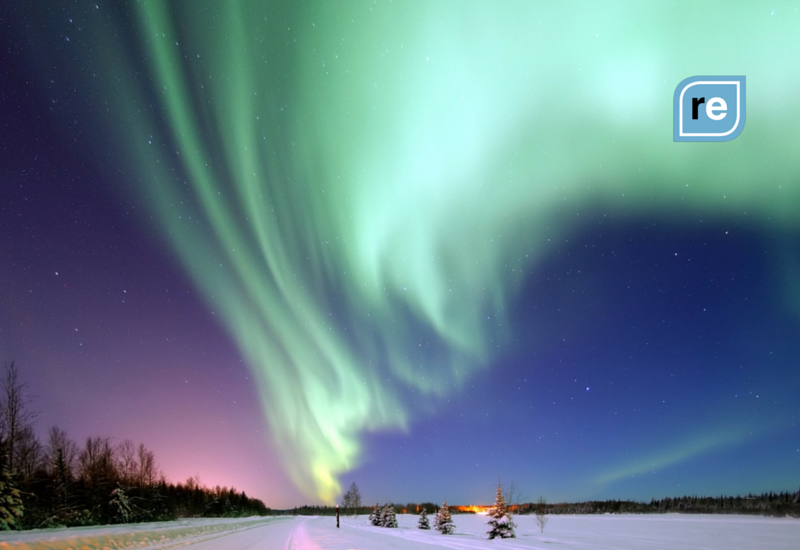 Hiri is a Irish startup that is trying to change the way people email. The company is specifically targeting work emails and team communication with features that encourage you to change your email behaviour.
The app is designed to make communication among teams a little easier. Each email can be rated and easily dragged into a to-do list attached to the inbox. Users are given a weekly score and analytics report to help them better understand their own email habits and improve on them.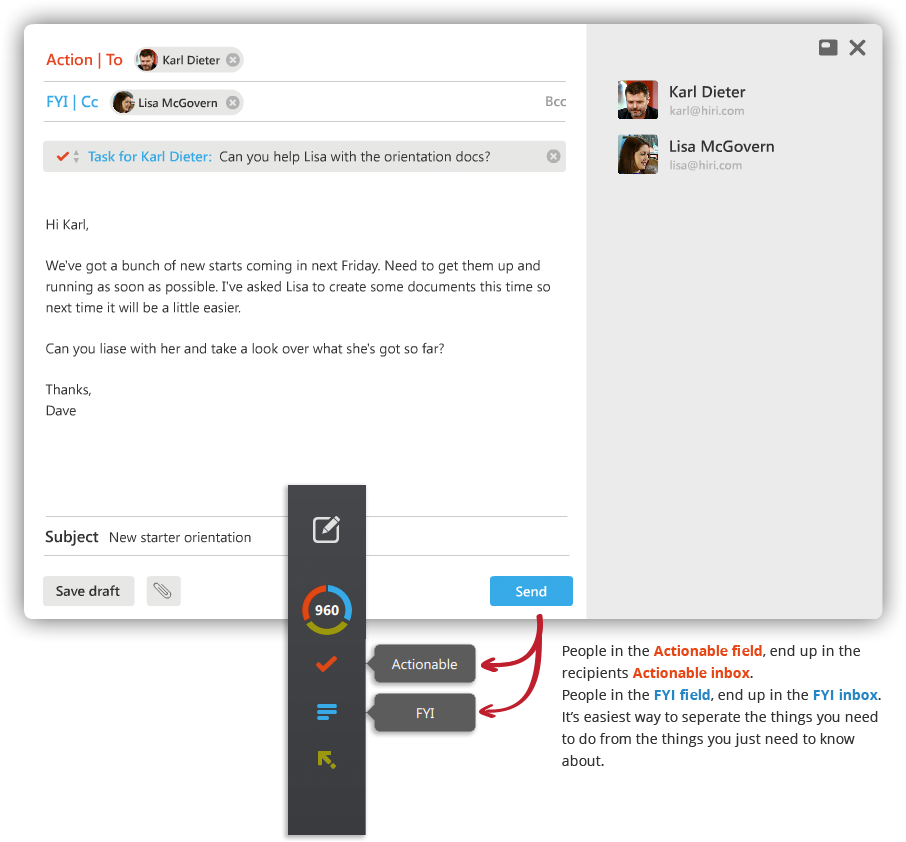 Messages can also be categorized into two fields: Actionable or FYI. Each has its own inbox -- senders can use these tags on outgoing emails so they appear in the correct inbox. This can help you better schedule you time and prioritize the time spent in your inbox.
Hiri's dashboard is also a nice reminder to not check your email every five minutes. It tells you how long its been since you last checked your email and urges you to wait at least 20 minutes between visits to your inbox. It also tells you how many emails you have received.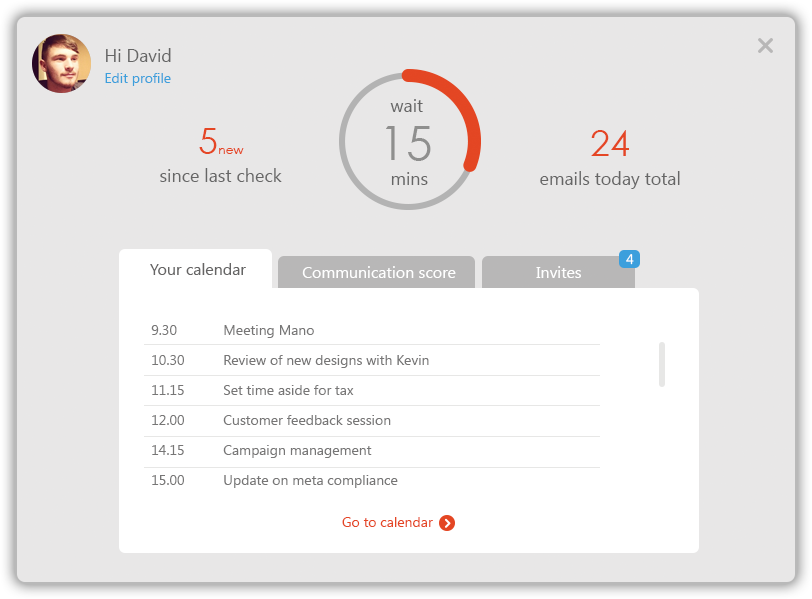 Hiri is built for Office 365 and Exchange, syncing all emails, folders and calendars. The app is free for teams of 10 and less. For larger teams, pricing starts at $5 a month.