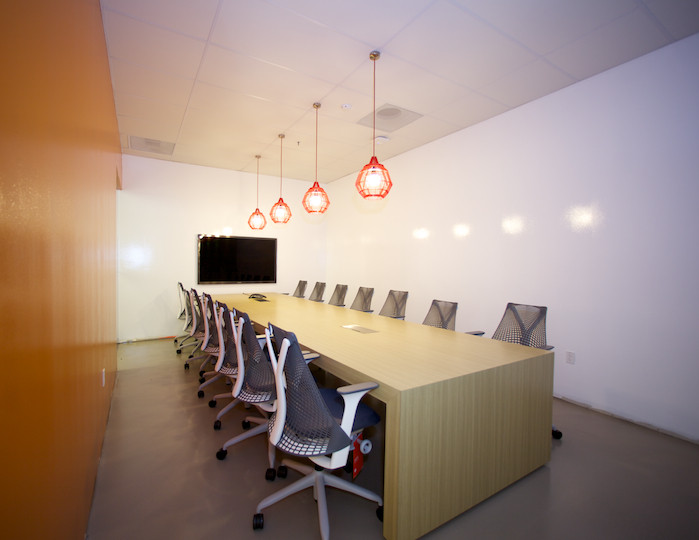 Most brick-and-mortar workspaces don't actively incentivize employees to stay away, but the Plantronics office design enables and encourages telecommuting. The wireless headset manufacturer's Santa Cruz, Calif. headquarters has enough workspaces for between 60 percent and 70 percent of its employees, and there isn't an assigned desk in the building.
The Plantronics office leverages cutting-edge technology to keep the team connected. TV screens let telecommuters check in on office goings-on, while video chat rooms and team project rooms let workgroups meet no matter where they are in the world. Employees who want a bridge between a full-fledged office and working at home can use the permanent Plantronics coworking spot at NextSpace in San Jose.
"There's an expectation that you can work anywhere and be highly productive and engaged," Patricia Wadors, the senior vice president of human resources, told Fast Company. "The initial wave of people that walked through and started sitting in the workspace loved it."
See more images of the new Plantronics office design below, courtesy of Fast Company.
[pointelleslider id="2" set="4"]